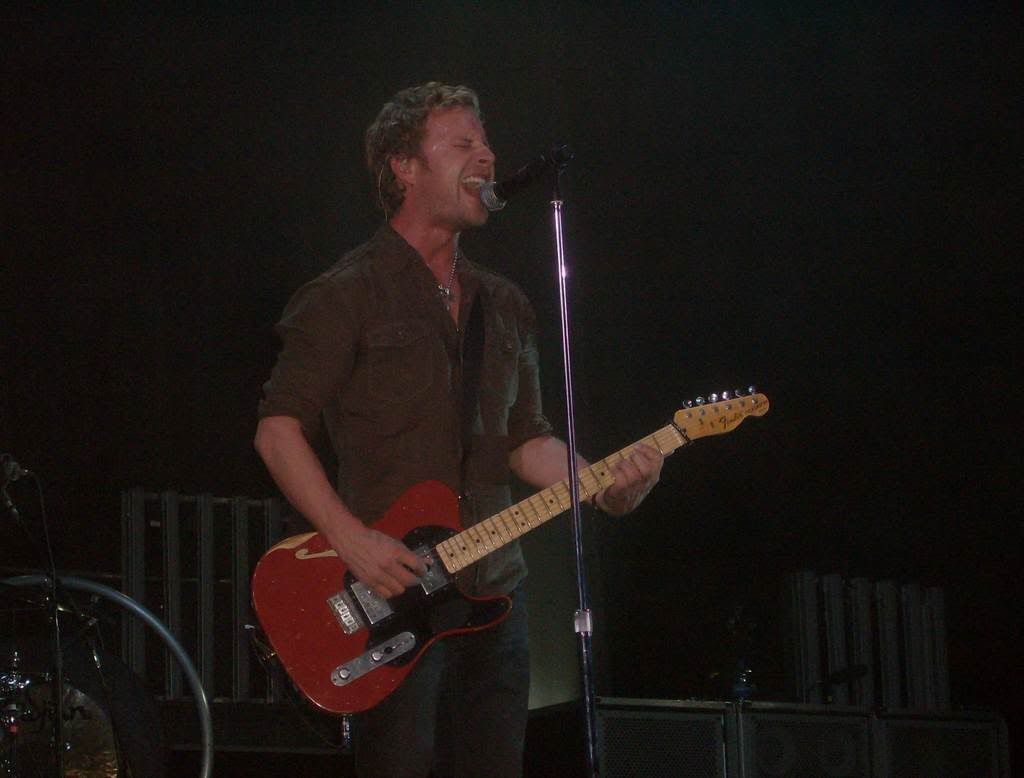 The whole concept of this blog is to post pictures of Jefferson City and things happening in Jefferson City. However, if I do not occasionally post things happening in Columbia, Missouri also, you are really going to get sick of seeing the capitol. Most special events, sporting events, concerts and the like, come to Columbia, not Jefferson City. Columbia is only 30 minutes away from Jefferson City. Many people in Columbia work in Jefferson City and many people in Jefferson City, work in Columbia. It is a "metro area" of sorts in that way. Not much in the way of night life in Jefferson City for the most part.
Tonight was the
Dierks Bentley
concert at the Hearnes Center on the campus of the
University of Missouri.
We had great seats and had a great time. The pictures are not the greatest as I only took my pocket camera not my Nikon, and then the batteries started to go dead. I did get a couple of decent shots in for the night though.