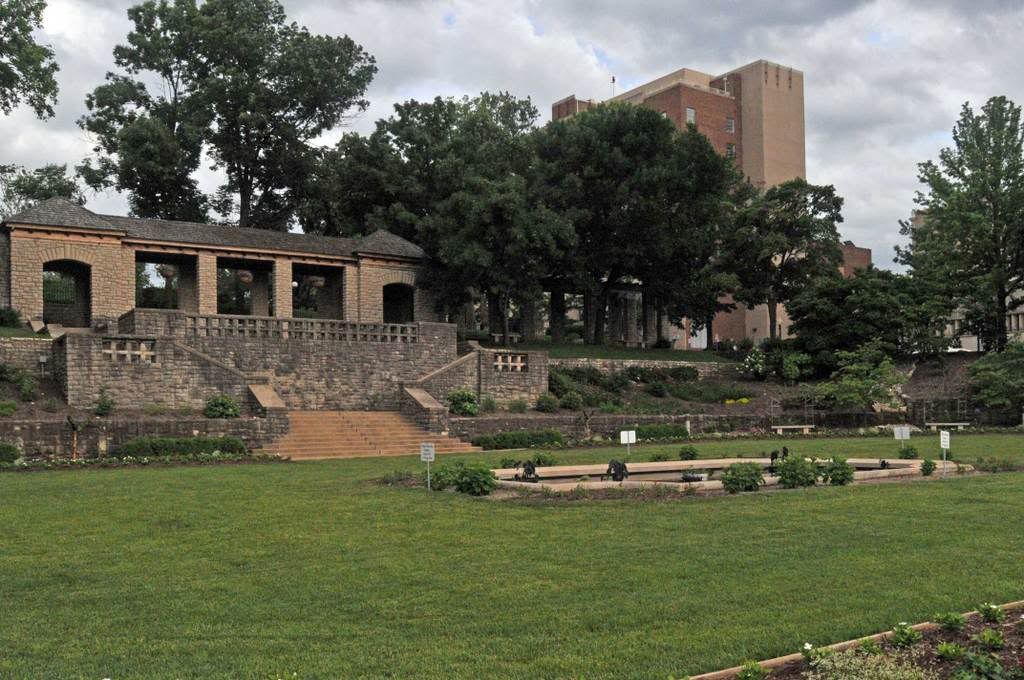 The Governor's garden was officially renamed the Carnahan Memorial Garden in October 2001.
Mel Carnahan
was governor of Missouri when I began working for the state. He was running for a senate seat against John Ashcroft in 2000, when he was killed in a plane crash. It was very strange to be in this town during the time of his state funeral, which was attended by the president and vice president. The garden was named in his honor. However, most people in town still just call it the Governor's Garden, as it sits below the mansion.
* also note that even though he was deceased, Governor Carnahan beat John Ashcroft in that election, and his wife Jean Carnahan was appointed to take the seat. John Ashcroft of course went on to be Attorney General under President Bush.