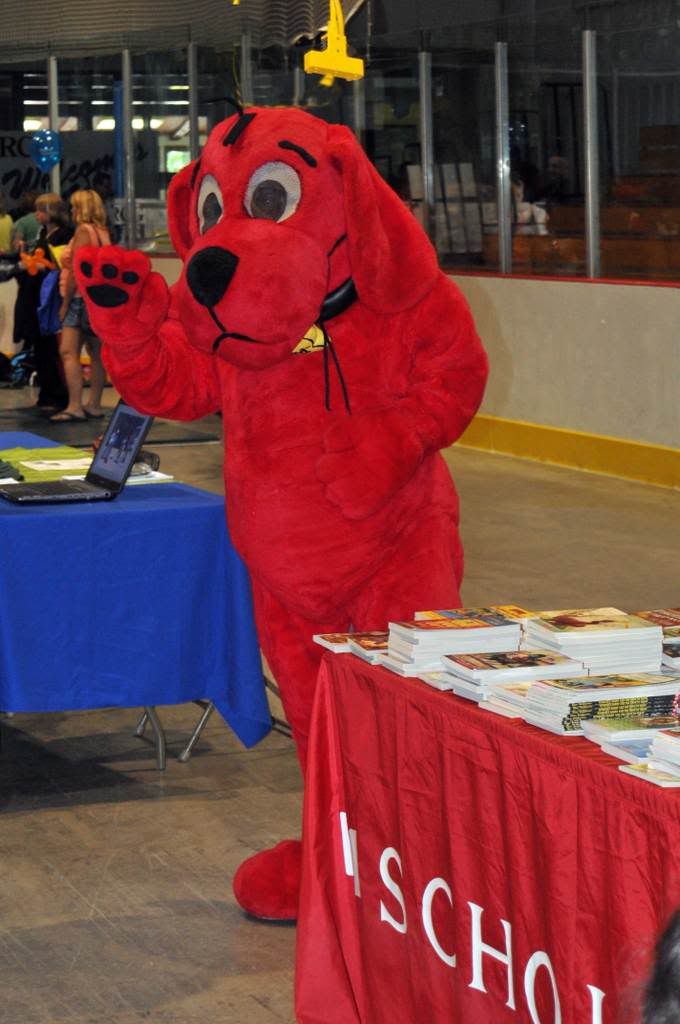 Above, we have Clifford the big red dog, from
Scholastic.
Scholastic
is a children's publishing company. They have been in Jefferson City since 1968. They have their national distribution center and the home of their National Service Organization. For a little history of the company click
here.
They are best known for their
book fairs
in schools and their book clubs and flyers that are distributed through schools. Well, that and they are the US publisher for Harry Potter books. Since they do have such a big presence in Jefferson City, you see Clifford and Scholastic everywhere. At all public functions it seems that Clifford is there. My daughter use to have a Clifford playroom. It is now being converted into a princess bedroom. However, she still loves Clifford. But, this man or woman in this suit, scares her
everytime.
She is getting to the age now however, that she loves that when she sees Clifford, it means a free book. Scholastic hands out books at all the major festivals and activities for kids. You can tell it at our garage sales too. You can find Scholastic books at almost all sales. I am glad that they do so well in spreading the love of reading to kids.