The birds have now flown away, so these are going to be the last pictures of them probably. It was sad to see the empty nest the morning after they flew away, but I am glad that all three birds made it to fly away.
Just about ready to fly away.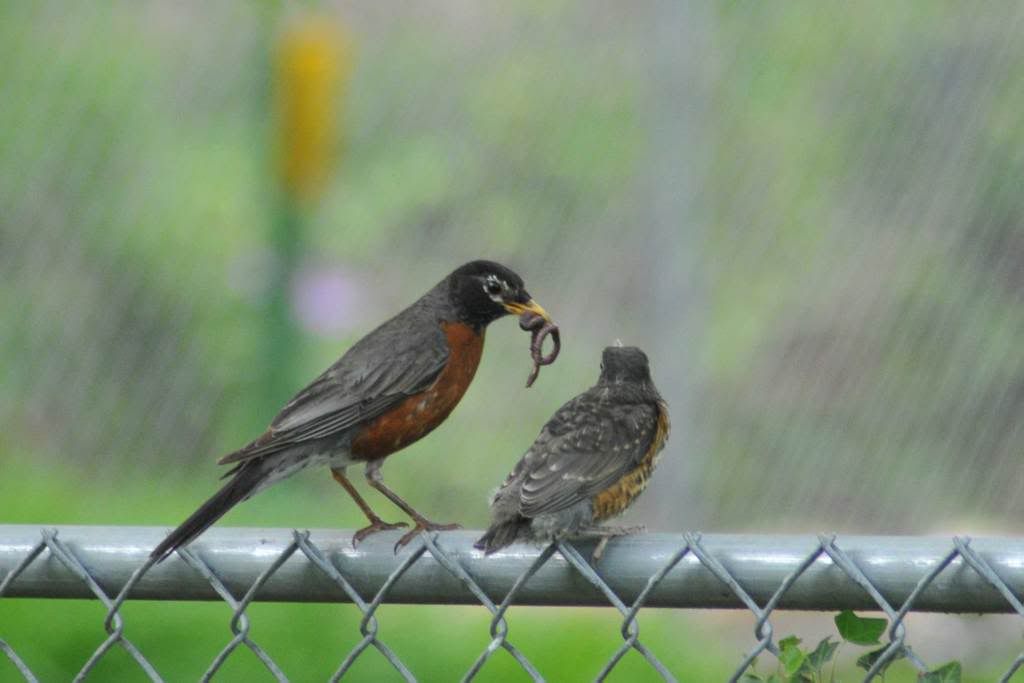 Parents still trying to help them out with a meal every now and then.