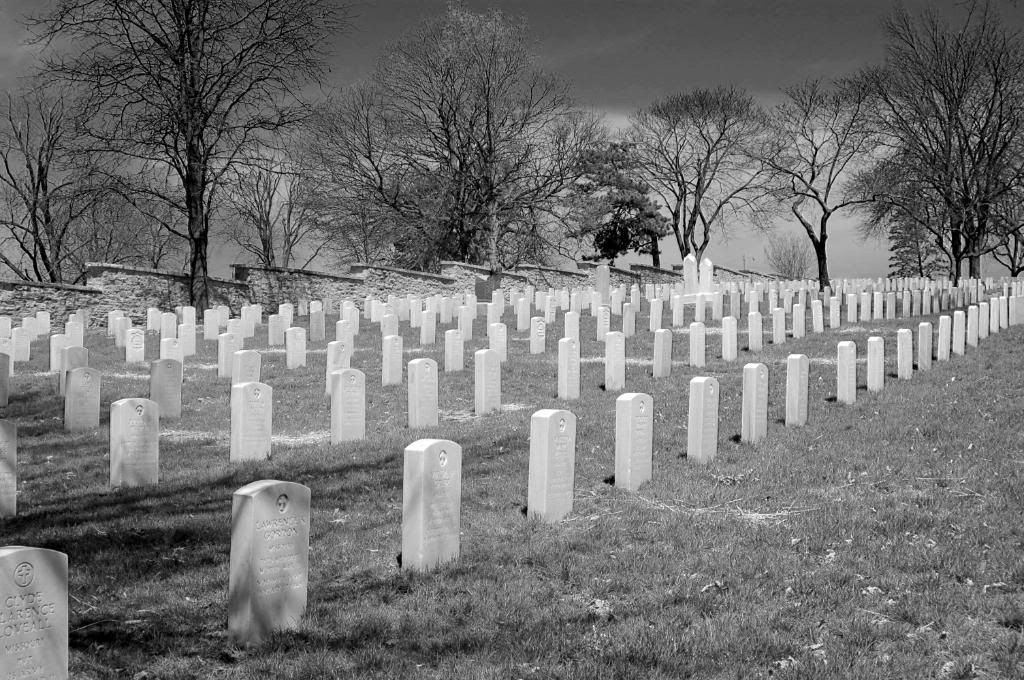 It is Memorial Day Weekend in the United States. I am able to post regular pictures since Blogger now has scheduled posts.
From
Wikipedia
:
Memorial Day is
a United States federal holiday
that is observed on the last Monday of May. It was formerly known as Decoration Day. This holiday commemorates U.S. men and women who have died in military service
to their country. It began first to honor Union
soldiers who died during the American Civil War
. After WWI
, it was expanded to include those who died in any war or military action.
It is also traditionally viewed as the beginning of summer by many.

This picture is from the local military cementary,
Jefferson City National Cemetery
.